#Dailygardening
SUMMARY
Whenever you post something that you feel is like gardening the life that lives on Earth, share your post with #dailygardening.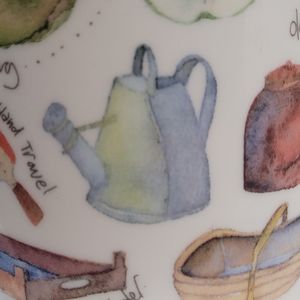 watering the garden
The more we can be deeply vulnerable about how we feel on social media, the more we will grow our inner garden, which will lead to the outer garden. 
I believe
there are two types of gardening
we can do

of the spirit
and of the body

When we garden of the spirit
it is when we are putting attention
to the emotional world of others.

Listening
with true Empathy
is gardening of the spirit. 
When we garden of the body
it is when we are physically gardening

by picking up waste
for instance
or planting seeds. 
Ultimately, though,
gardening the spirit
and gardening the body
are linked

each
leading to the other.
Post ideas:
post about an experience...

- opening a door for someone
- sharing a meal with someone
- opening your home to someone
- calling a friend
- picking up waste
- forgiving someone internally
- letting go of judgement
- complimenting another
- smelling a flower
- making someone a gift
- holding someone with love
- being purposefully vulnerable
- of accepting a part of yourself
- eating a bit more
- eating a bit less
- planting a fruit tree
- learning about a different species
- finding a worm
- relating to the seasons
- crying
- laughing
- being with someone afraid
- being with someone lonely
- being with someone overjoyed